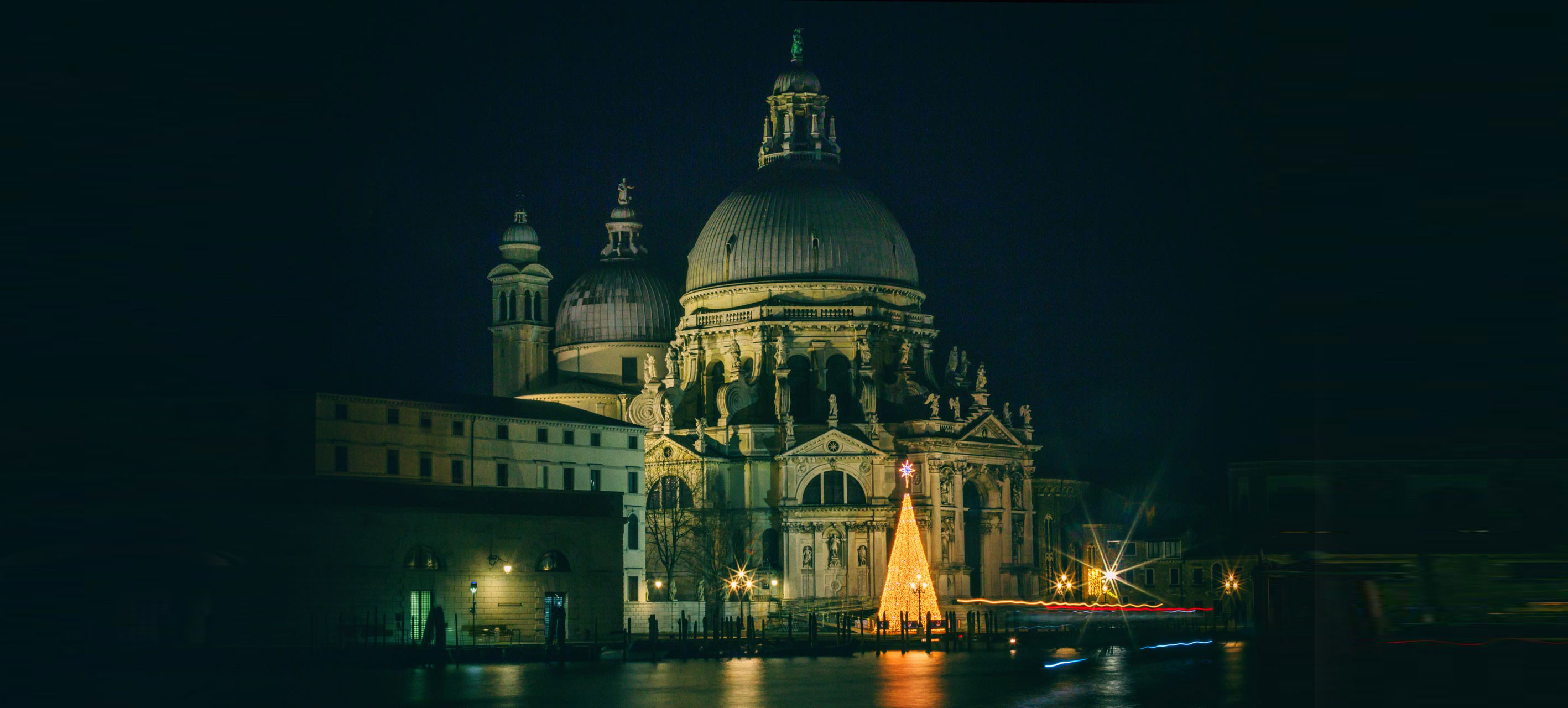 Dear friends,
in the last days more and more people stopped me, phoned and written to have news about the event that, for two years, has kept me so busy and in which many people have been involved.
With emotion I feel it is time to officially announce that My Christmas Venice 2018 will not be held.
This does not mean the end of the beautiful adventure that brought light, magic and joy along the streets and canals of Dorsoduro and other areas of Venice: I simply feel the need for a pause of reflection to understand if, and how, we can work on a new edition of the event.
Without Venice, the most beautiful city in the world for me, I could never have done the two editions of My Christmas Venice. My idea began with the desire to spread as much as possible an unforgettable aura through streets, squares and canals. The Christmas atmosphere: that air that makes us all feel kids again, that speaks of a magic that we need and awakens in us the desire to be better and more understanding.
The realization of MCV 2016 and 2017, two important projects, ambitious, but above all driven from the desire to bring beauty, was possible thanks to the collaboration of many people, associations and local political realities. I thank you one by one, all those who believed in my project and supported me to make it happen.
Two very dear people held me by hand in the realization of the MCV project, in 2016 Gianni Tarli and in 2017 Ornella Mastrogiovanni, and they dedicated themselves to the realization of the project with my same passion, dedication and enthusiasm. A special thanks goes to them.
What more … there are many memories and feelings that emerge. I can say I am
proud for having made this important project in the city of Venice, bringing the light of Christmas even where there had never been, creating special atmospheres with reflections and plays of light, with works of art linked to the truest meaning of Christmas; works that have touched our hearts.
I did this both for the people who visited My Christmas Venice, but also for those economic operators of Dorsoduro who, in the off season, find themselves dealing with not indifferent difficulties. Bringing people means keeping certain activities open that would have otherwise close and, in doing so, work contracts can be extended.
Returning to the two editions of My Christmas Venice, I am happy to have amazed many people with big bright Christmas trees, with works of art made by incredible artists who have interpreted, in their own way, the meaning of Christmas. I carry in my heart the joyful faces of the children who, together with Santa Claus, went aroud in a gondola for the canals of San Vio and those of the people who took part in the markets at Palazzo Zenobio.
My Christmas Venice was an emotional art linked to Christmas and who knows … maybe it will come back.
I do not want recognition or thanks, but simply invite anyone who has tried the emotions to get involved, to study a new My Christmas Venice. Honestly, I realized that what I would like to achieve is something I can not stand up to with my own strength.
What I did was very challenging but I did it with joy, a joy that I hope I can again contribute to but, this time, I will need a teamwork in which I hope.
If you want it too, write to me, let's talk, let's study what you can do but above all, let's not lose sight, keep in touch and find the way to enjoy together the arrival of each Christmas.
With love, Chiara Bocchini